Whether or not you previously yearned for the opportunity to work from home, perhaps for part of the working week,  within an incredibly short space of time it became a full-time reality for the vast majority, and looking ahead it seems that an office/home-based working split has become common practice for the foreseeable.
Has the reality lived up to the work/homelife balance this should have provided?
With an almost overnight shift from commuting to the office, to working from whatever space you could turn into an office at home, many had little time, or capacity to create a dedicated working space and we speak with individuals who are working between sofas, dining or kitchen tables, even some who have taken to working in the bathroom to find the necessary peace and quiet to focus on their work!
What is being highlighted is the need for boundaries, space between you and others in your household to work, or to have some 'me time', and between the working day (so many are reporting regularly working increased hours) and home life.
Two years on, with this working pattern has become the norm for many whether fully remote or hybrid, how do you ensure the sustainability of this new working world, and ensure it works for you?
Designate your office space
I'm sure many have been trying out different areas of their home that work best for them. This could be compounded by others in the house – partners who may have also been trying to establish their working space, children home schooling. Where possible, once you have found an area that works for you, try to stick to it (of course you may want to switch up with some time in the garden/similar if you have access to!). But it is important to not allow work to overtake every room.
Establishing your working area, the rest of your home should be a sacred, personal space vital to separate work and home life, where you rest and relax, lowering the risk of overwork and burnout.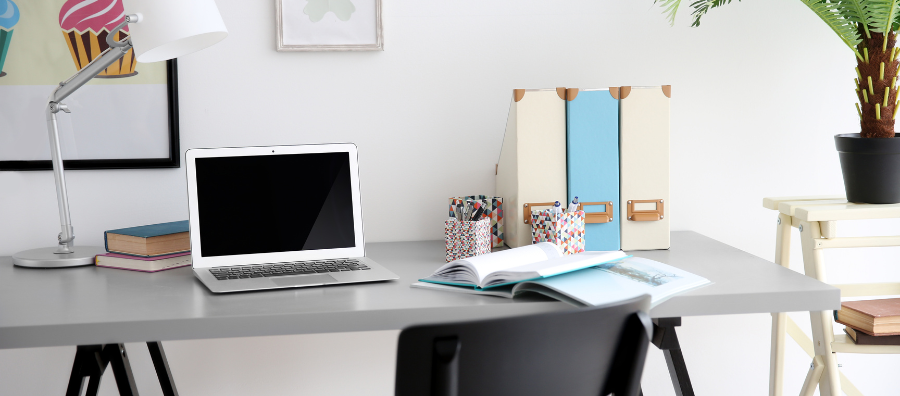 Identify when you work at your best
We are not robots everyone works best at different times. Some are early risers, most productive first thing, others may work best later into the evening. Many are having to juggle childcare or other responsibilities.
Whilst certain deadlines or personable responsibilities may restrict the opportunity to dictate your working hours completely, it is important to try to stick to a working schedule that compliments your productivity, and in turn doesn't encourage working hours to creep up, eroding your personal time.
Share this article