Pensions Recruitment
As a specialist, award-winning provider of recruitment services for the Occupational Pensions industry, at Sammons Pensions Recruitment, we offer full national coverage for all roles, including actuaries and administrators; managers and directors; financial officers and trustees; for both permanent and interim, long-term and immediate organisational needs, always keeping overall client's objectives in mind.
Working with the industry's major employers, through assignments on both executive search and contingency terms, our strong reputation attracts a high calibre of talent and combined with our proactive approach to sourcing, clients are able to select from some of the best, most qualified candidates available in the market. We understand how talent acquisition fits into the bigger picture, and we find the candidates who provide the best fit to our clients' needs.
Established for over 25 years, Sammons Pensions Recruitment draws on an exceptional network and in-depth market knowledge through commitment to continual talent-pooling, active industry involvement, contributing articles to publications and participation in industry-leading conferences.  
By retaining long-term serving specialist qualified consultants with a true passion for the recruitment profession and pensions industry, we focus on precise execution, delivered by the very best people, working with sector leading technology and recruitment tools, benefitting from our well-established brand. 
We can assist with your recruitment needs in all of the following areas;
Client Relationship Management | Communications | Delivery Management | Documentation | Employee Benefits / Financial Wellbeing | Entry-level / Junior Pensions Opportunities | Governance / Secretary to Trustees | Group Risk / Flexible Benefits / Healthcare | Implementation / Projects / Change Management | In-house Pensions Management / Directorship | Marketing / Propositions | New Business Consultant | Pensions Accounts | Pensions Actuary | Pensions Administration Management / Team Leaders | Pensions Administration | Pensions Audit | Pensions Communications | Pensions Consultant | Pensions Data Analysts | Pensions Investments | Pensions Information & Communication Technology | Pensions Lawyers | Pensions Payroll | Pensions Technical | Professional Trustee | Reward | Senior Operations Management | Senior Pensions Administration | SIPP / SSAS | Wealth Management / Paraplanning 
Pensions Annual Salary Survey
An important part of our role is to act as a trusted source of advice and feedback and we regularly undertake bespoke benchmarking on behalf of both candidates and clients.
Our annual salary survey provides information on;
Benchmarking salaries and benefits;
Trends and opinions across remuneration;
Most valued benefits and employment factors;
Reasons for moving employers; plus
Views on the Pensions industry's current key challenges.
Have a question for the Pensions team?
Get in touch with one of our dedicated consultants today!
Client stories
Some kind words from people who have used our services.
Andrew

Actuary

"Ben took the time to explore exactly what type of new recruit we needed & sent us a range of good relevant CVs. Good value for money & very happy with the service."
Keith

Head of HR Systems - Payroll & Pensions

"Jo at Sammons has always been able to provide us with excellent candidates, demonstrating they have a good understanding of our needs & are well respected in this space."
Gavin

Actuary - Professional Trustee

"Sarah understood the specification well and produced candidates to match it. She was diligent in ensuring that an offer resulted in a recruit."
Anna

Senior Pension Officer

"I have worked with Sammons over the last 3 years in recruiting hard to find temp pension professionals who have the knowledge & expertise. Professional, prompt & timely."
Lorraine

Director and Head of Client Engagement

"Ben provided a very strong candidate with all right skills and qualities."
Robert

Global Head - Pensions Investment Management

"Sarah was diligent across the process from understanding the spec to sourcing a range of individuals for consideration to ensuring that the subsequent offer resulted in a hire."
Hannah

Resourcing Advisor

"An excellent specialist knowledge of the market and candidates."
Lindsey

Recruitment Manager

"Sarah was fantastic. She was incredibly knowledgeable in her space & made the hiring process very easy. She listened to our requirements & understood what we were looking for."
Meet the Pensions Recruitment Team
With a true passion for the recruitment profession, our qualified consultants specialise in connecting people with businesses and candidates with employer brands. 
Candidate stories
Some kind words from people who have used our services.
Anonymous

Pensions Administrator

"Absolutely amazing consultant! Niamh was amazing with helping me look for my role. She was always there when I needed and very quick to update with my application process."
Kat

Assistant Scheme Manager

"Faye helped me find a role that was right for me and was always on hand to answer questions. Would definitely recommend!"
Joe

Junior Consultant

"Of all the recruitment consultants I have ever spoke to or been approached by, Niamh is by far the most approachable & helpful & her effort I believe can be unmatched!"
Heather

Senior Pensions Operations Manager

"Sarah was proactive in her support of me as a candidate. She took time to listen & understand what I was looking for in order to successfully match me to the right opportunity."
Steven

Senior Pensions Administrator

"Faye was absolutely superb in all aspects from finding a suitable job to arranging everything, even salary negotiations. Faye was thoroughly professional throughout."
Andrew

Client Service Coordinator

"I found Ben very professional, personable & friendly & I would thoroughly recommend him & Sammons if you are looking to move on from your current position. Thanks again Ben!"
Amy

Pension Administrator

"Jo's attentive and approachable, she listened to what I was looking for and kept me up to date along the way. The whole process was so quick and easy."
Payam

Client Director

"I would definitely recommend Sarah if you are looking to move into a new area in pensions. She is highly knowledgeable of the pensions landscape, very professional & responsive."
Tim

Senior Administration Manager

"Ben's assistance & knowledge were a great resource for me & even after getting the role he has continued to keep in touch to ensure things are going smoothly."
Ryan

Senior Pension Associate

"I would highly recommend approaching Niamh when searching for a new job. Not only is she incredibly kind she is very understanding in the role that would be right for you."
Olga

Pensions Administrator

"I am very impressed and grateful for Niamh's professional and friendly approach."
John

Team Leader

"Joanne gave me extensive help and assistance in successfully achieving my next placement goal. I would highly recommend Jo to anyone."
Dougie

Pensions Manager

"Ben was instrumental in what was a very large move in my career. His guidance was much appreciated & essential in ensuring I secured what is a great opportunity."
Shuma

Pension Scheme Accountant

"Faye is an absolutely amazing person. From the start of the recruitment process to the very end she was supporting, helpful and professional."
Vicky

Group Pensions Actuary

"I would definitely recommend Sarah to anyone looking to move jobs in the industry. She recently helped me secure a new position & offered support & assistance along the way."
Lawrence

Pensions Technical Specialist

"Joanne provided a first-class service in assisting me in securing my pension role. She was very professional and was a pleasure to deal with."
Juilieta

Pension Administrator

"Niamh was really helpful finding me a new job opportunity. She assisted me during the whole process. I highly recommend her for new opportunities."
Kiran

Pension Fund Manager

"Sarah is an incredible talent, and a delight to work with. Sarah's knowledge of the pension and recruitment industries combined are second to none."
Jill

Scheme Manager

"Ben found me the perfect job, so it seems to me that Ben is doing his job perfectly too! I highly recommend Ben to job changers and employers alike."
Esther

Pensions and Project Management Professional

"I would be very happy to recommend Jo. She was very supportive & kept me informed when I was looking for a new position following redundancy & required a home working role."
Olga

Pensions Administrator

"Looking for a new job can be a daunting experience. I would highly recommend contacting Niamh for any opportunities she may have available. Absolute star!"
Proud Partners
A selection of clients we have proudly partnered with.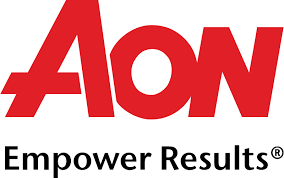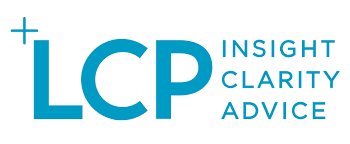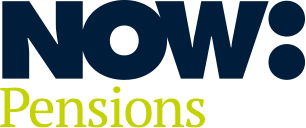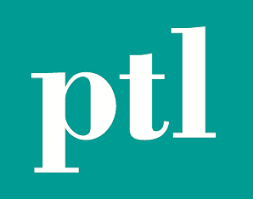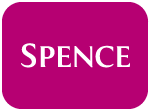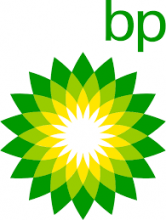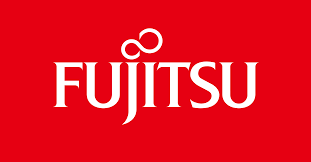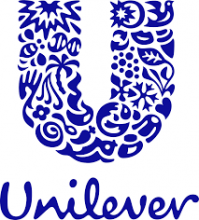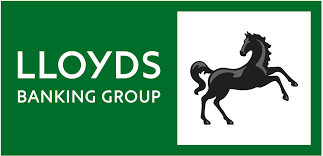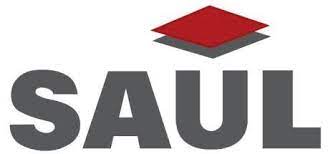 Recommend a friend and receive a reward!
Our reputation is built on recommendations and at the Sammons Recruitment Group, we are fiercely proud of the fact that many people refer their friends and colleagues to us once they've worked with us or used our services.
One way we recognise this is through our referral scheme.
Contact us
We use cookies
We use cookies on our website to give you the most relevant experience by remembering your preferences and repeat visits. By clicking "Accept", you consent to the use of ALL the cookies. In case of sale of your personal information, you may opt out by using the link .
Privacy Overview
This website uses cookies to improve your experience while you navigate through the website. Out of these cookies, the cookies that are categorized as necessary are stored on your browser as they are essential for the working of basic functionalities of the website. We also use third-party cookies that help us analyze and understand how you use this website. These cookies will be stored in your browser only with your consent. You also have the option to opt-out of these cookies. But opting out of some of these cookies may have an effect on your browsing experience.